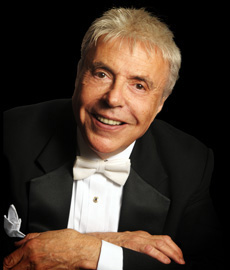 Mr. Paul has generously donated his vast collection of over 60 boxes of material to the Chicago Public Library. The materials will be available for researchers. This collection features material from Mr. Paulís over 50 year career, including programs, scores, writings, and photographs. They cover the timespan from his youth, to his arrival in Chicago to perform at the legendary ďPump Room,Ē to the present day. In addition, he has donated thousands of rare recordings to the library, which are also available for students and researchers.
The collection documents Stanley Paulís career and life as a musician. Given his high-profile position in the Pump Room, Chicagoís most celebrated club, Stanley Paul met many stars of stage and screen and developed friendships that endured. Included in the collection are personal notes and photographs from people such as Bette Davis, Judy Garland, Ginger Rogers, Fred Astaire, Lauren Bacall, Carol Channing, Liberace, Ethel Merman, Gloria Swanson, and Oprah Winfrey.
Of particular note are the music scores, most of which have been arranged specially for Stanley Paul and capture the grandeur of the Pump Room at its height. The collection also contains scrapbooks compiled by Paul throughout his career as well as material about the fashion scholarship Paul established in honor of his sister, Raelene Mittelman.
Information on accessing this material and a detailed description may be viewed at the Chicago Public Museumís website: Click Here To Visit